Brain Tumors
Diagnostic Spectrum
The diagnostic activities in the area of brain tumors include intraoperative consultations, histopathological evaluation, and the use of specific immunohistochemical and diverse molecular markers.

An area of special expertise is the evaluation of small biopsies obtained by stereotactic serial biopsy. The neuropathological assessment determines whether or not a brain tumor must be irradiated or whether a treatment by chemotherapy or immunotherapy is required.
Diagnostic neuropathology of brain tumor relies on a close collaboration with the clinical specialties involved in patient care and treatment, including General and Stereotactic Neurosurgery, Neurology, Nuclear Medicine and the Department of Radiooncology.
Molecular diagnostics
Molecular examinations are not only relevant for the exact diagnosis but give important informations on the prognosis of the patient and help to predict the benefit of therapeutical internventions on an individual basis.
Currently we perform: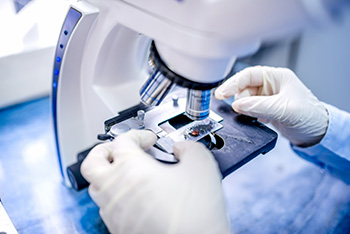 determination of 1p/19q LOH
MGMT promoter methylation
mutation status of IDH1 and IDH2, TERT, beta-Catenin, EGFR
mutation status BRAF (V600) and evidence of KIAA1549/BRAF-Fusion
other mole
Tumor Boards
Tumor boards are held on a weekly basis on Tuesdays and Thursdays at 4pm.
Cooperations - Reference Pathology - Clinical Trials
Pathology reports are provided in English on request (for clinical trials or international collaborations). Tumor material can be referred to us for a second opinion.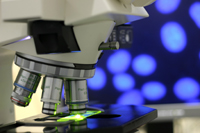 Likewise, we send material to national and international reference pathologists in particularly difficult cases as well as routinely for clinical trials and collaborations.
Request forms for Neuropathological Evaluation and Clinical Information
For efficient processing of the diagnostic specimens, informations of the source and type of tissue, relevant clinical history, and information on radiological findings are essential. Please refer to the apropriate forms available for download, or contact our staff for further information.